Veganuary 2021
14th January 2021
In 2021, people are looking for change – make a start this January by focusing on your wellbeing. Shaken by the pandemic, hundreds of thousands are discovering veganism to improve their health, prevent climate change and protect animals.
Plant-based diets have been linked to lowering the risk of multiple health complications such as heart disease, type two diabetes, cataracts, arthritis, osteoporosis, breast, prostate and colon cancer.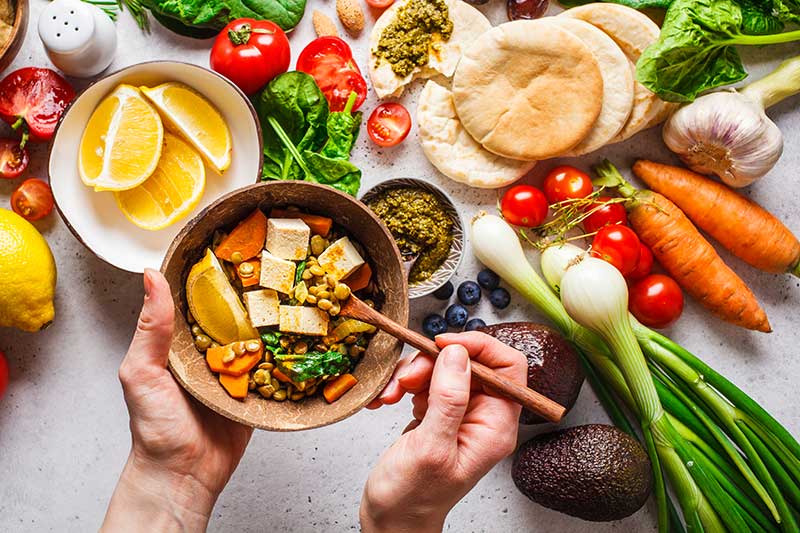 What is Veganuary?
Founded in 2014, Veganuary is a crowd-funded campaign encouraging people to try veganism for the month. Since its inception, participation has more than doubled each year – by December signups for the 2020 event have reached 540,000 internationally, with that number still growing. The event has been endorsed by such celebrities as Joaquin Phoenix and Paul McCartney.  
A Year for Positive Change?
According to the food-delivery giant Deliveroo, this first week of Veganuary 2021 has already seen a 153% rise in searches for 'vegan' food in the app compared to the month before, as Brits across the country take on Veganuary. The 2020 Eating Better survey also reported that the number of plant-based ready meals on the market has risen from three per cent up to 16 per cent in the past two years.
Besides being beneficial to our wellbeing, arguably the improper treatment of both animals and the planet have played a key role in the development of COVID-19, and it's subsequent spread. The Wuhan seafood market, which is often cited as being a key location in the origin and spread of the virus in the early days, was reported to have unsanitary and cramped conditions, with narrow lanes with livestock being kept in overcrowded cages next to animal carcasses.
One of the key lessons to extrapolate from the pandemic is to pay better attention to the treatment of animals. The problems aren't exclusive to China's wet markets – across the western world, battery farmed chickens, hormone-riddled beef and unsustainable levels of consumption are all sources of potential disaster. It's time to give cattle as well as chickens space to breathe and enough distance between one another to live healthily.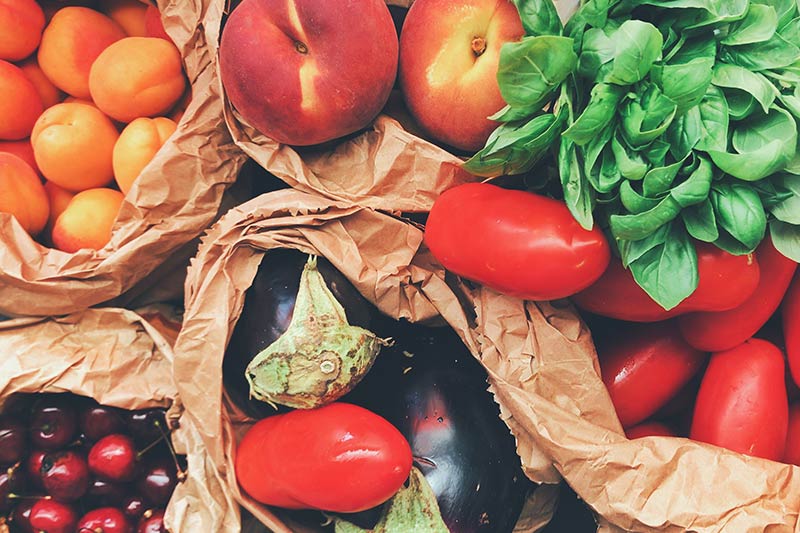 How to go vegan?
Decades ago, being vegan meant making a special trip to the health food store for speciality products that didn't always satisfy and could be difficult to cook. In present day, we have a plethora of tasty products that are both convenient to purchase and prepare, so there's never been a better time to a try plant-based diet.
While the Brexit transition may have impacted the importing of fresh produce – plant-based and vegan alternatives are still widely available. The numbers of restaurants and retailers increasing their vegan lines for Veganuary has been incredible and as sales soar, we expect many of these items to become permanent fixtures for businesses.
Garden Square
Make the most of the third lockdown and try the Veganuary challenge! With an endless cascade of YouTube recipe tutorials at your fingertips – grab some vegan-friendly ingredients at Garden Square's Iceland as well as some fresh produce from The Fruit and Veg Hut and get cooking!
If you're not quite Jamie Oliver in the kitchen, Iceland now stock Greggs' Vegan Sausage Rolls and Steak Bakes – meaning that you can enjoy the bakery's famous meat alternative from the sanctuary of your home! Don't forget – Costa are also open for takeaway services, with an epic vegan menu which includes Vegan BBQ Chick'n Panini, Vegan Roasted Butternut Squash Roll and Rocky Roads! 
More details about Veganuary.