Mother's Day
10th March 2021
With limited things to do in lockdown, there's a sense of doom  surrounding Mother's Day 2021. However, even if we're unable to see them in person – there are plenty of other ways to make our mums feel extra-special!
This week, we're sharing some lockdown Mother's Day inspiration; activities that you can do from the safety of your home that will brighten your mum's Sunday. 
A breakfast delivery
Breakfast in bed has always been the ultimate way to make your mum feel pampered on her special day. Just because you can't bring her warm pancakes, hot bacon and a cup of strong coffee on a tray – doesn't mean the concept is completely out of the window this year. 
Go one step further and plan ahead; create a surprise breakfast hamper, stacked with pastries, juice, coffee and more. Iceland sell a variety of tasty treats – and of course, if your mum is fanatical about coffee – you can't really go wrong with Ciao Italia's pure Arabica espresso blend!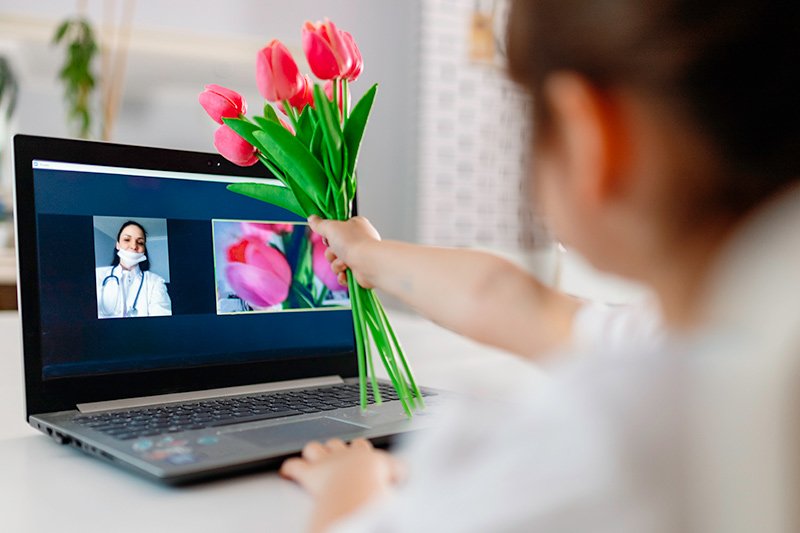 Zoom takeaway lunch
While a traditional afternoon tea may be out of the question this Mother's Day – you can still have lunch together virtually!  Why not grab a takeaway beverage and snack from Ciao Italia or Costa Coffee at Garden Square, then join your mum for lunch over Zoom? 
Make a photo book
As lovely as it is to look at pictures on your phone or computer – nothing beats the tactility of a traditional photo album. Mother's Day is the perfect opportunity to have your favourite images of you and your mum printed. 
Boots at Garden Square offer a high quality photo kiosk. Simply connect your smartphone, memory card, USB or other storage device and instantly print your favourite photos. With borders, text and collage creation tools at your disposal, you can jazz up your photos for your mum at the mere tap of a button!
If you fancy gifting your mum something a little different, Boots also offer canvas and poster printing. You can even create a personalised mug or phone cover on their website!

Make a film
Do you have an abundance of videos, too? Why not flex your creative muscles and try your hand at making a Mother's Day video? Free apps like iMovie or DaVinci Resolve will enable you to create something extra-special using those adorable captured moments with mum! 
Whether you've created a hilarious clip – or a real tear-jerker; send it via WhatsApp or email. Your mum is sure to love it! 
Garden Square
Despite the situation we find ourselves in, we hope everyone manages to have a wonderful Mother's Day. Just remember; we might be in lockdown, but there are still plenty of ways to show your appreciation for such a special person in your life.