Keeping Safe This Bonfire Night
28th October 2020
With many firework displays cancelled due to the COVID-19 pandemic, Bonfire Night 2020 is set to be a departure from the traditions we've become accustomed to. To celebrate the 5th of November, Hertfordshire residents may plan to launch fireworks from the confines of their gardens.
While fireworks may look very pretty, they can also be extremely dangerous if not used in the correct manner. With firefighters anticipating an influx of incidents when compared to previous years – it's important that we adhere to the official advice to minimise risk when conducting a firework display at home.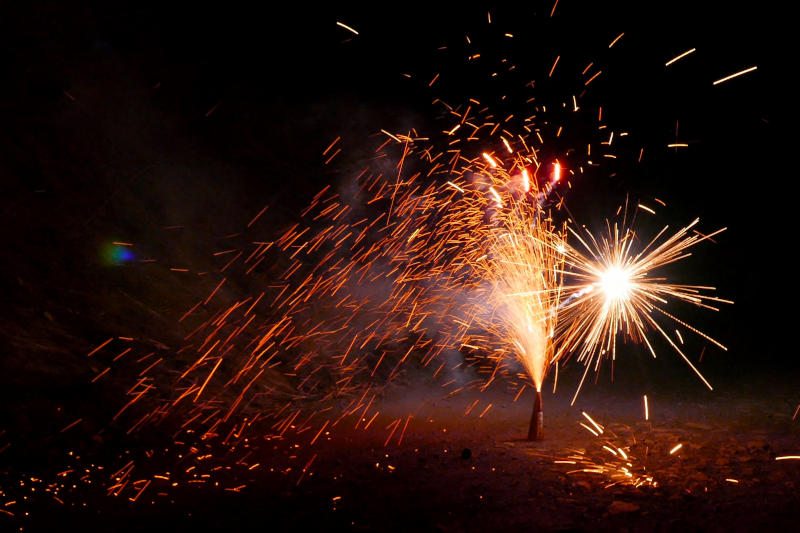 Buying fireworks
Think carefully about buying fireworks – only shop at reputable retailers with a licence and avoid purchasing them on social media. Fireworks should be CE marked and the box should always be closed when not in use. 
Planning a display
Only category 2 and 3 fireworks are allowed to be used in a domestic environment, with 4 to be used by professionals only. Category 2, otherwise known as garden fireworks, have a minimum spectator distance of 8 metres. Category 3, also known as display fireworks, require a much bigger minimum spectator distance of 15 metres.
It is therefore important to consider the space around you. Do you have enough to room to stand back once the fireworks are lit? Confirm that your garden is suitable, and consider keeping children safely indoors during the display. 
Fireworks are also harmful to wildlife and can cause an annoyance to neighbours – especially those with young families, pets or older and vulnerable people. Consider those around you before choosing to launch fireworks and ensure that your display finishes before 11pm.
Lighting fireworks and sparklers
Light fireworks at an arm's length using a taper – then get as far away as you can. NEVER go back to a lit firework and pace yourself by lighting only one at a time. Legal fuses burn for at least three seconds; this in itself is barely enough time to establish a secure distance between yourself and the firework. If you're lighting multiple fuses, you have an even smaller window to escape.
Sparklers are often viewed as being harmless, but they in fact burn at fierce temperatures equivalent to that of a welding torch. Remember to always wear gloves when handling sparklers and hold them at an arm's length while they're being lit. NEVER give a sparkler to a child under-5 and always keep a bucket of cold water nearby to douse the flames when finished.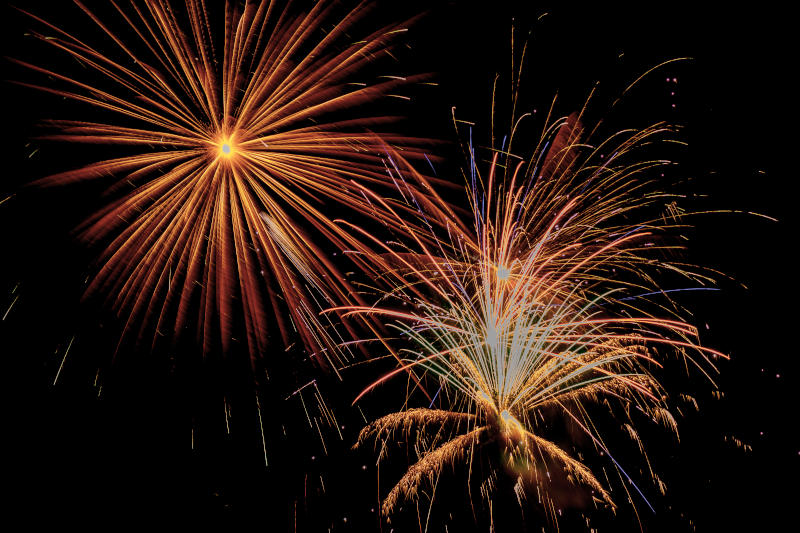 Remember, remember the rule of six!
Due to the coronavirus pandemic, social interactions should be limited to a group of no more than two households and it is only legal for a maximum of six people from different households to meet – if outdoors. Detective Chief Inspector of Hertfordshire Constabulary's crime reduction and community safety team, who is coordinating the force's activity around Bonfire Night, said: "This year, although we don't want to stop anyone from enjoying themselves, we are urging people to celebrate in a safe way and adhere to social distancing guidelines."
Bonfire night at Iceland
What's the 5th of November without bangers, mash and beans? Throw a Bonfire Night bonanza to remember – Iceland at Garden Square have a selection of food that your whole household will love! Ranging from pork sausages, luxury brioche hotdog buns – complete with American mustard and lashings of Coca-Cola; enjoy a safe Guy Fawkes Night from the comfort of your own home!