Eat Out to Help Out
7th August 2020
This week, the Government introduced their new 'Eat Out to Help Out' scheme, to help the hospitality sector successfully emerge from the coronavirus lockdown. Offering 50% discount on food or non-alcoholic beverages to eat or drink in any restaurant – the offer is in operation every Monday, Tuesday and Wednesday throughout the month of August!
With up to £10 discount available in 72,000 restaurants, spanning from the big chains (McDonalds, Nando's, Pizza Express and KFC), to local independent eateries – the scheme has already proven a huge success! Cities and towns across the country have been reporting the highest levels of footfall since the start of the lockdown.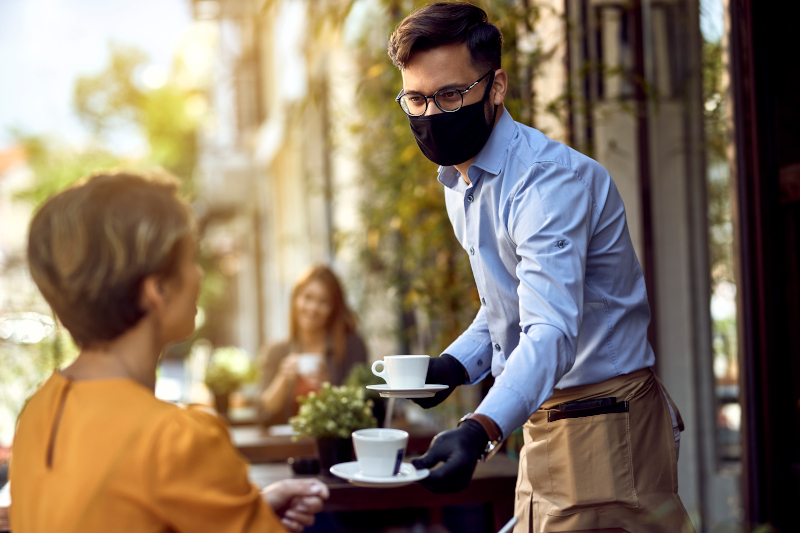 A success!
This week's data assembled on shopper visits showed that by 3pm on Monday, the number of people hitting the high street was up nearly 30% compared to the same day last week – while across all destinations, including retail parks and shopping centres, the rise was 19%. 
The Mitchells & Butlers group, owners of such chain restaurants as; Toby Carvery, Harvester, Miller & Carter Steakhouse and Sizzling Pubs, have reported a 'promising' surge in advance bookings across their pubs, bars and eateries. A similar case was observed by Emilia's Crafted Pizza in London, with the owner claiming to have seen a "massive spike" in reservations for this week – treble last month's figures!
Wildwood
Wildwood is one of the three restaurants taking part in the government's Eat Out to Help Out scheme at Garden Square. You can now safely book a table to dine in at Wildwood, and you'll be able to enjoy a discount of 50% from Monday to Wednesday.
Wildwood's well-crafted menu offers something for everyone including, a wide grill selection, classic pizza and pasta dishes, as well as tasty salads and comforting risottos. With a yummy children's menu – little ones are always welcome at this restaurant! 
The restaurant also has a meticulously chosen selection of wine – ensuring that you find the right beverage to perfectly compliment your meal. If in the mood to party, they also have an impressive selection of refreshing cocktails – there's no better way to celebrate the summer!
Costa Coffee
Britain's favourite café, Costa Coffee, are also part of 50% discount. The offer is valid on all of the store's delicious drinks and tasty snacks! 
During the four month closure due to the nationwide lockdown – the management at Costa spent long hours creating comprehensive plans on how to safely reopen in line with Government guidelines. The results of this will become apparent once you step inside their store; many changes have been made to the café and the way in which the team serves coffee. 
Social distancing measures have been introduced and hygiene has been greatly enhanced. Recent customers have been highly complementary of Costa Coffee's painstaking adherence to the new health and safety protocol – with many emphasising how secure they felt when visiting the café. 

Ciao Italia
The newest addition to Garden Square Shopping Centre – Ciao Italia is an independent Mediterranean café, serving authentic Italian coffee, pastries and best of all – artisanal gelato! Thanks to Rishi Sunak's new scheme – three times a week, you can grab two slices of Italy for the price of one!
Garden Square
This week has been a triumph for our fantastic eateries, and we were incredibly pleased to see the show of public support! At Garden Square, we continue to work hard to ensure that our shopping centre is a safe place for all visitors and look forward to welcoming more diners throughout the month!