Be Happier and Healthier
3rd February 2021
Have you gained a few excess pounds during lockdown? Have you shirked your New Year's Resolution fitness plan already? After a long 2020 which for most of us consisted of stress and emotional eating, lots of takeaways and maybe a few too many adult beverages – it's time to turn things around.
A recent report flags that out of 10,465 patients critically ill with confirmed COVID-19, 73.7% were overweight or obese. Besides making people more susceptible to the worst symptoms of the coronavirus, being overweight increases the risk of heart disease, diabetes and cancer.
With 63% of adults identified as being overweight, obesity in England has become a national crisis. As our healthy life expectancy remains the lowest in Europe and our COVID-19 death toll has risen to the 5th highest in the world – it is clear that we need to change our lifestyle today to improve our future. 
Set yourself a goal
Think about losing weight. Goals are important – they can keep you going day after day and give you a measuring stick against which you can track your progress. Goals should push you, but they should also be reasonable.
If you've got 40kgs to lose, setting a weight loss goal of 40kg might seem intimidating. If however you say to yourself; "I'm going to lose 4kg in the next 4 weeks" and you achieve that target twice over – before you know it you've lost 8kgs, and that big 40kg goal doesn't seem as far-fetched.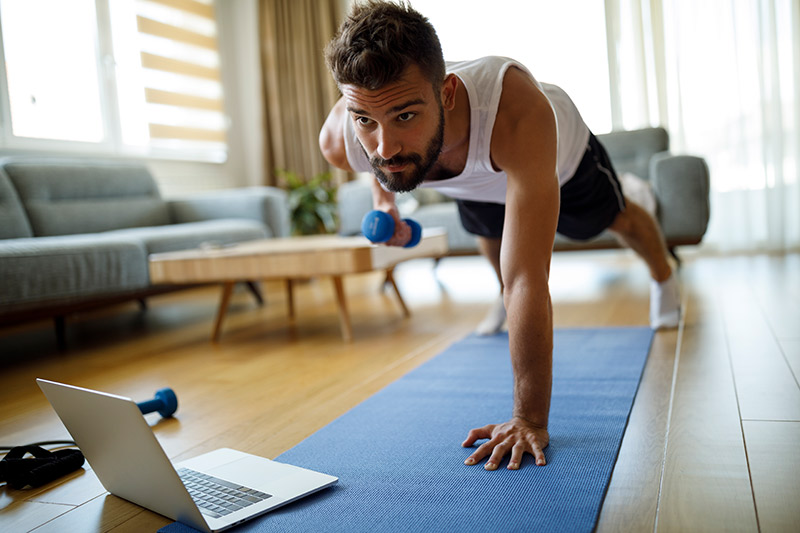 Get moving
It is a given that all forms of exercise help you get your heart rate up, which enables you to burn calories. While cardio is important for losing weight, to maximise the efficiency of your workout regiment it needs to be combined with strength training and various compound movements.  
Running, jogging, walking and cycling are all great but when aiming for a dramatic weight loss, it is important to combine these with weight lifting and various multipoint exercises designed to target muscle groups. Consider fusing burpees with bicep curls or a renegade row tricep kickback; these utilise both dumbbells and your body weight – providing a challenging yet highly effective workout. 
Although Anytime Fitness is temporarily closed, as a member you get free access to a variety of online workout classes, expert health and wellbeing advice, delicious recipe ideas. You will be able to find many workouts on AF Connect Online which are categorised and sub-categorised into equipment required or general types of exercise. The gym also offers frequent fitness and lifestyle tips on their Facebook page! 
Mission nutrition
Burning calories through physical activities like workouts is absolutely important – however, it is intrinsic to understand that exercise alone is not a sustainable way to keep us in a calorie deficit. Your fitness journey this coming year all starts with the foods and the amount of those you eat on a consistent basis.
Boots and Superdrug both offer a range of fantastic fitness finds that will get you into your best shape ever! From the hugely popular Grenade Protein Bars to SlimFast products – even vitamins and supplements; both stores have more than enough to help you kickstart your fitness journey. 
To protect against obesity, diabetes and cancer, it is important to limit your sugar intake and also ensure that you are consuming enough fruit and vegetables. Storing produce can be tricky for many and more than often, food goes to waste – thankfully, Iceland harnesses the power of frozen to prolong the shelf life of "fresh" products. Frozen food is every bit as good for you as fresh food and actually minimises the need for artificial preservatives as well as other additives. The supermarket also offer a great selection of Slimming World ready meals! 
Most fruits and vegetables are naturally low in fat and calories and are filling, meaning you can eat the same amount of food with fewer calories. If you're looking for great quality, locally sourced, produce, be sure to visit The Fruit & Veg Hut at Garden Square. This family run business provides fresh fruit and vegetables, free range eggs, sauces and pickles.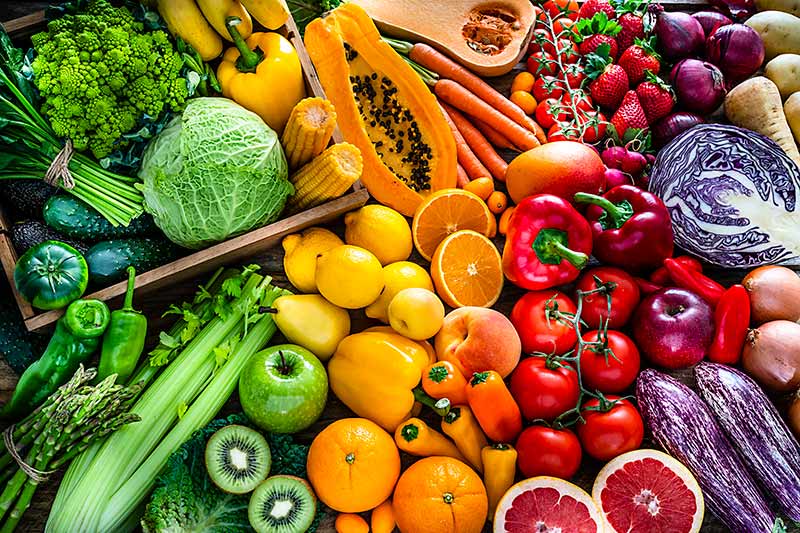 Garden Square
There's no more scenic and enjoyable way of getting fit than simply embarking on a socially distanced stroll through Letchworth. With Norton Common and Broadway Gardens, complete with the town's iconic fountains – there is plenty to explore. Of course, if you require any essential items – be sure to stop by Garden Square Shopping Centre!