A Successful Reopening
21st April 2021
There were smiles across Hertfordshire last Monday as society started to unlock with hairdressers, gyms and beer gardens finally able to reopen.
Sensormatic's data shows that weekend shopper traffic on UK high streets increased +178 percent week on week, based on its footfall index, which captures 40 billion shopper visits per year. Letchworth in particular was bustling with life, as people went back to doing the things they've missed for the first time in almost four months!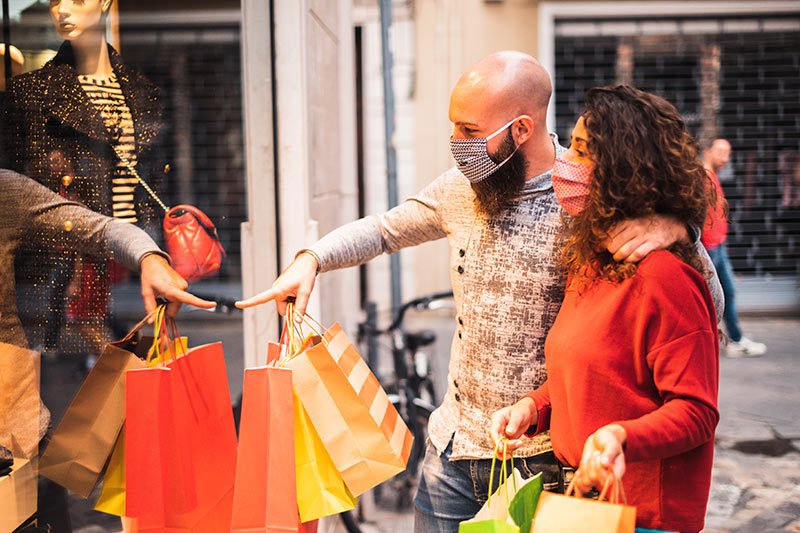 Back in Business
The chilly Monday morning air was thick with excitement as businesses prepared for the grand reopening. From exciting new stock to enhanced COVID-secure protocol – everyone at Garden Square Shopping Centre has been working incredibly hard to ensure a fresh and safe experience for all visitors. 
To celebrate the return of shoppers, car parks at The Wynd, Arena Parade & Rowlands Way are free for 3 hours until 1st May. This enabled visitors to enjoy a smooth return to the town centre's eclectic mix of shops, salons and cafes. 
Garden Square was heaving on the first day of lockdown easing as people rejoiced at the return of life (almost) as we remembered it. There are still many great deals to discover, including Trespass' fantastic "Everything Must Go" sale, The Works' mix & match 2 for only £5 mega deal and F.Hinds' special 50% discount off all items.
Cheers!
The town had come alive again by lunchtime, with families and groups of friends enjoying an al fresco dining experience at Letchworth's restaurants, beer gardens and outdoor cafes. We're all relishing the taste of a freshly poured pint and the forgotten luxury of not having to cook meals at home! 
Although they offered takeaway services during the lockdown, last week The Turquoise Kitchen was able to welcome its first customers. Despite the nippy weather, the beautiful sunshine perfectly accompanied the restaurant's authentically Mediterranean cuisine! 
Costa Coffee and Ciao Italia also greeted many customers during the first week. Even though the latterly mentioned café has yet to open its outdoor seating; Attilio still offers his amazing takeaway services and a new selection of delicious gelato flavours – the perfect treat in the warm weather!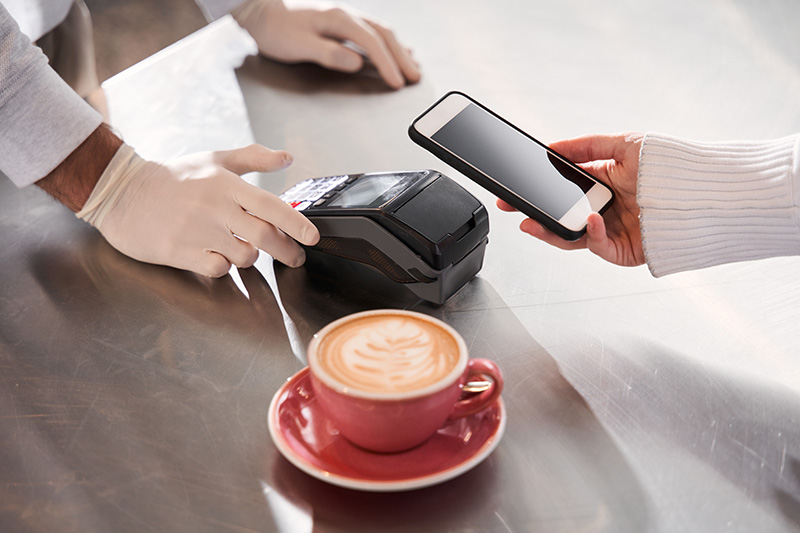 The Next Step
The previous lockdowns have shown us that footfall continues to increase in the weeks after the easement of restrictions; we therefore look forward to welcoming even more customers! Indoor hospitality is set to reopen on 17 May as part of the next step in Boris Johnson's roadmap – so be sure to save that date in your calendar! 
While it has been amazing to see the incredible support for our brilliant shops; simply being able to talk to so many real people over the past week has been a novelty in itself! Having a chat with our staff – even if it's about the weather – has been something we yearned for during lockdown.
Please remember when visiting Garden Square to make sure you follow the rules so the shopping experience is a safe and enjoyable one for everyone.