Shrove Tuesday: Pancake Day
19th February 2020
Shrove Tuesday is the day that precedes Ash Wednesday and, this year, takes place on Tuesday 25th February.
With lent on the way and 40 days of fasting and religious obligations, Shrove Tuesday traditionally provides one last opportunity to indulge and eat whatever you want.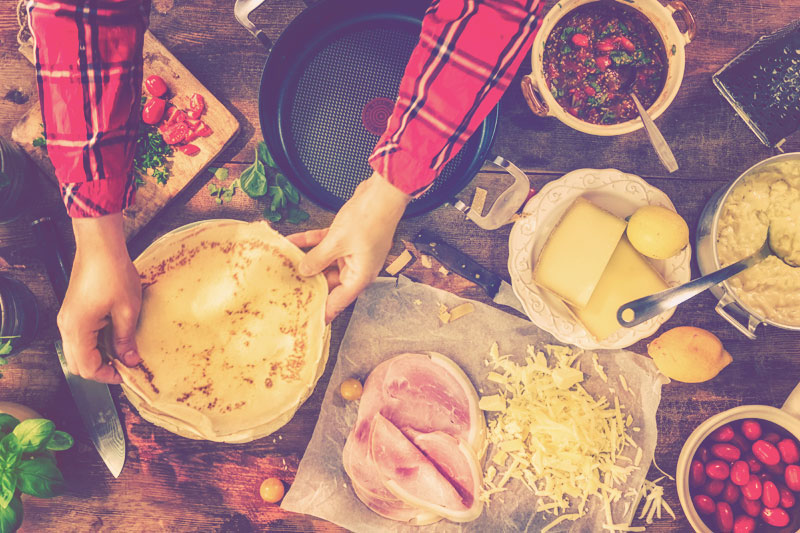 Pancake Recipe
If you're planning to cook up a storm this Pancake Day, try using the pancake recipe below:
Ingredients
100g plain flour
2 eggs
300ml milk
1 tbsp sunflower or vegetable oil
Method
Add the flour, eggs, oil and 100ml of the milk into a bowl. Whisk them together and then gradually add in the remaining milk. Continuing whisking until you have a smooth batter.
Wipe the oil onto a pan and turn to a medium heat. Pour some batter into the pan and move it around so that the batter is evenly distributed.
Cook each side of the pancake for approximately 30 seconds and until it is golden brown.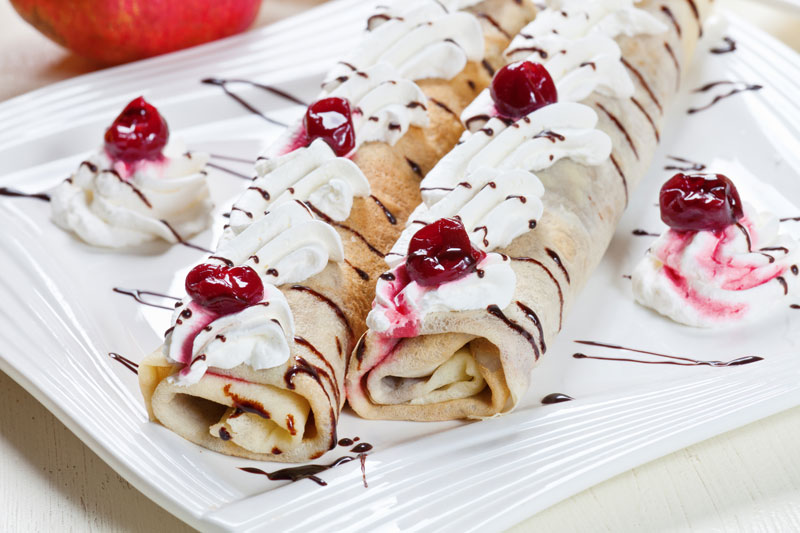 Pancake Toppings
If the humble pancake isn't enough of a treat, then there are endless topping ideas you can use to pimp it! Whether it's chocolate spread, lemon juice and sugar, maple syrup or even cheese, there's plenty of ways to tickle those taste buds. Here are some mouth-watering topping ideas:
Lemon and Sugar – The good old traditional lemon and sugar topping is the perfect combination of sweet and sour.
Fruit and Nuts – Bring some crunch to your pancakes by adding nuts to your favourite fruits.
Berries and Yoghurt – For a healthier alternative, add fat free yoghurt with strawberries and/or blueberries. Or why not use tropical fruits like pineapple, mango and coconut.
Nutella and Peanut Butter – This duo is to die for! Spread Nutella on one pancake and peanut butter onto another. Make a pancake sandwich with the two and you'll be in pancake heaven.
Chocolate and Ice Cream – Who doesn't enjoy a good helping of chocolate and ice cream? This is the ultimate combination of indulgence.
Apple and Cinnamon – Cook chopped apple pieces and boil them with a sprinkling of cinnamon for a flavoursome filling.
Mushrooms & Cheese – If pancakes are already too sweet for you, fry up some mushrooms and melt some cheese for a savoury filling.
Vegan Breakfast – Why not have a vegan breakfast with your pancakes?! Add some tomatoes, vegan sausages, spinach and fried potatoes.
Pancakes from Garden Square
Head to Garden Square this week to stock up on all you need to ensure a scrumptious Shrove Tuesday! Home Bargains has a range of cookware, tableware and great gadgets to cook up a crepe-tastic feast. And Iceland has a variety of sweet and savoury ingredients and accompaniments to top your pancakes with tasty style. Why not upload pictures of your pancakes to our social media pages for us to drool over?!