The redevelopment of Garden Square Shopping Centre is being undertaken by Sloane Projects Limited (A Martin Property Group company) and comprises of three elements; a complete redevelopment of Commerce House, the demolition and rebuilding of 23-25 Leys Avenue and a new build on Leys Square, adjacent to WHSmith.
The redevelopment will provide:
46 high quality one and two bedroom apartments
2 new retail units
An active frontage to both Leys Square and Commerce Way
A complete refurbishment to the external fabric of Commerce House
The creation of an enhanced gateway entrance to the shopping centre, appropriate to a modern shopping environment
A design that is complimentary to the heritage of Letchworth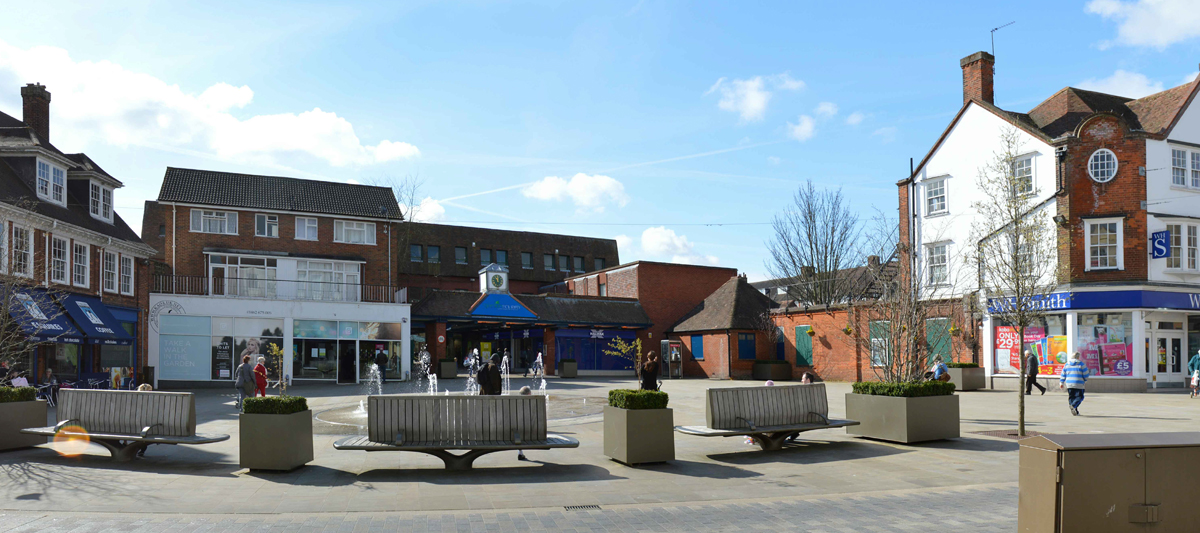 Existing View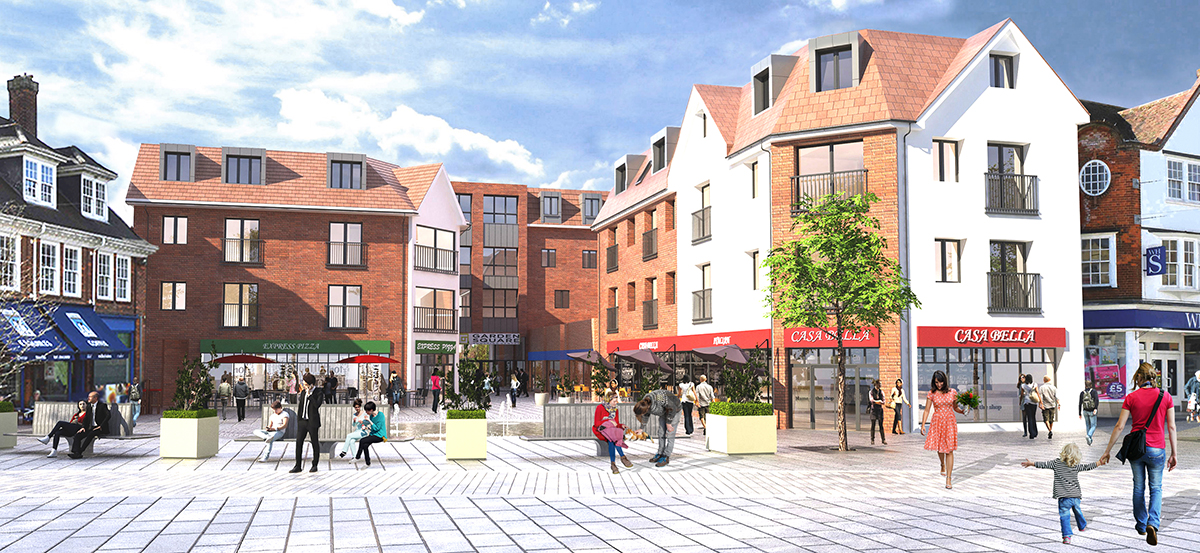 Proposed View
PROPOSED TIMELINE
<! ========= Cool Timeline Free 1.6.3 =========>
Timeline
September 2018
Design and Pre-construction
Preparation of construction drawings and specifications. Submissions of Building Control Applications.
October 2018
Enabling Works
Demolition of 23-25 Leys Avenue and WHSmith store. Utility diversion works.
December 2018
External Works
Ground works including excavation, pouring foundations and erecting concrete frame. New utility connections installed.
January 2019 – March 2020
Construction Phase
Removal of Commerce House roof, erection of new building adjacent to Esquires (block A) and erection of new building adjacent to WHSmith (block C).
March 2020
Decant Site
Removal of site hoarding, scaffolding, crane and all construction accommodation and welfare facilities.
April 2020
Commissioning and Handover
Practical completion of all three blocks achieved. Handover of retail units and apartments above to new tenants.
Timeline for indicative purposes only. Any deviations to the timeline will be highlighted to tenants at the earliest opportunity.