National Children's Gardening Week
29th May 2019
National Children's Gardening Week takes place from 25th May to 2nd June this year and aims to capture children's enthusiasm for getting green fingered, enjoying nature and spending time in the great outdoors.
An Annual Celebration of Children's Gardening
The annual campaign was the brainwave of Neil Grant, BBC Radio Sheffield's gardening expert and co-presenter of the station's weekly gardening phone in. The week gained such momentum, that it is now supported by the whole of the UK gardening industry.
National Children's Gardening Week has evolved into an annual celebration that is embraced by children, parents, schools and community groups and, of course, Garden Square Shopping Centre in Letchworth. The initiative supports the Greenfingers charity, which is dedicated to providing magical gardens for children in hospices who suffer from life limiting illnesses.
National Children's Gardening Week takes place at the end of May, when the weather is generally warmer. This means children can plant popular plants without the fear of weather damage; enabling them to see instant results!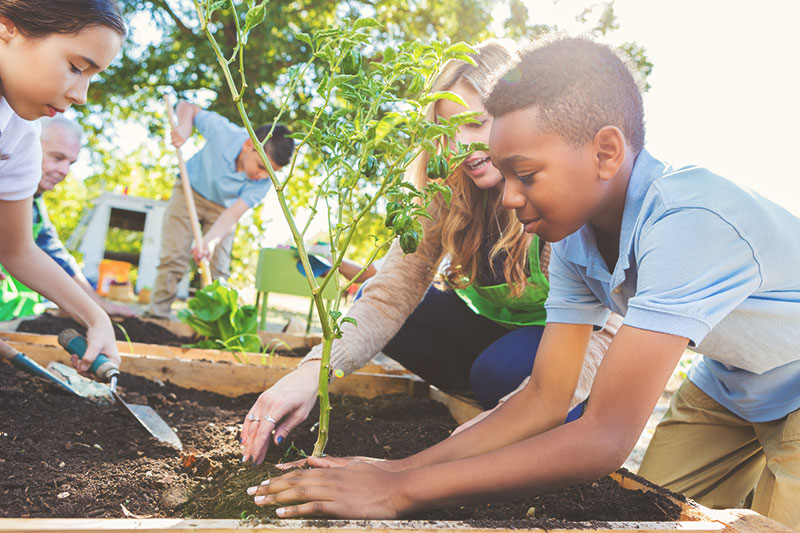 Getting Involved
There are various ways you and your children can take part in National Children's Gardening Week. Here are just a few:
Grow a pallet garden: If you don't have much outdoor space, re-use and recycle a wooden pallet which is the perfect item in which to grow plants and flowers in a small space
Build a bug hotel: Reuse your waste to make a hotel for wildlife
Grow a vegetable picture: Plant vegetables in the garden to mimic a work of art!
Recycled Garden: Use old junk, furniture, boots and pottery items to make a recycled and eye-catching garden display
Find out more about these fun gardening ideas.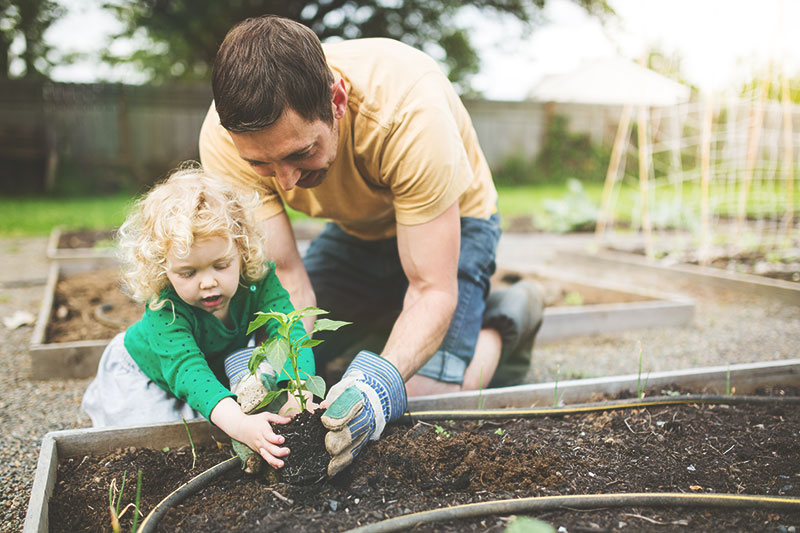 National Children's Gardening Week at Garden Square
To celebrate Children's Gardening Week, Garden Square is inviting children to two FREE craft events this week. These are:
Wednesday 29th May: Garden Apron Workshop
On Wednesday 29th May from 10am to 3pm, mini fashionistas can head to the Square for a Garden Apron Decorating Workshop. Little ones can design and decorate fabric garden aprons using fabric pens, themed stencils and freehand imagination.
Thursday 30th May: Flowerpot Workshop
On Thursday 30th May from 10am to 3pm, little ones can come along to the Square to design and decorate their own Flowerpot. Children will be given a terracotta flowerpot to personalise using special paints and pens. There will also be a variety of decorative accessories to ensure the pots add a touch of colour and magic to any garden.
Both events are suitable for children of 3 years and over. Trained supervisors will be on hand throughout the events.
To find out more about these events, and others being hosted by Garden Square.
More information about National Children's Gardening Week.