The Funnels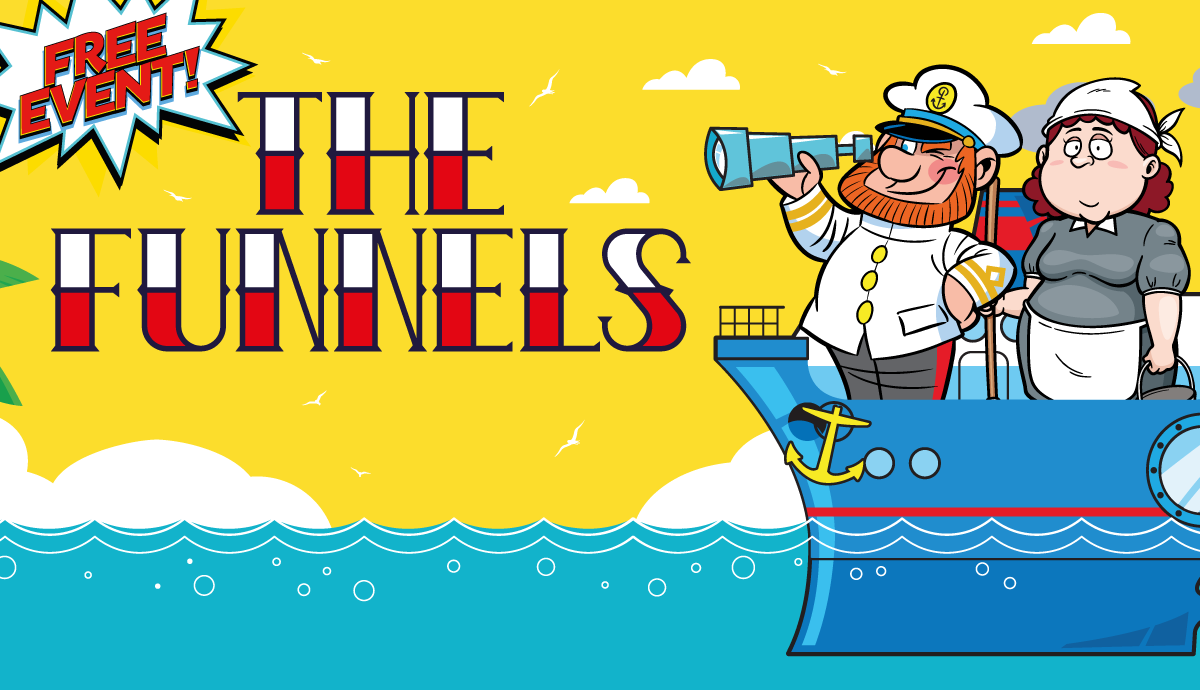 In association with the Letchworth Vintage Festival, Garden Square is inviting you to enjoy a very funny street entertainment from the Funnels!
'Captain Carbuncle', 'The Very Sweet Fanny Adams' and 'Colonel Cognac' have set sail aboard the Three Funnels and are seeking new adventures.
The playful Funnels are characters in their own right and stand out in a crowd whether they are standing still, dancing, tooting their horns or playing follow the leader they are guaranteed to draw attention and surprise people.
When the time is right Carbuncle, Adams and Cognac pop up from inside to interact with the crowds, this comical Victorian trio then invite audiences to join in with their games, fun and frivolity.
Show times: 11am, 1pm & 3pm.
NEW Kids' Club Passport to Fun OUT NOW!
Your new – and FREE – Kids' Club Passport to Fun is waiting for you at Specsavers, Boots and Wildwood in Garden Square. Pick up yours and bring it along to each event promoted in the Passport, where you can collect stickers for attendance.
Collect 6 or more stickers and you'll receive a special Kids' Club Super Star reward, which can be redeemed at Specsavers.
To find out more, click here.