Morgan & West's Magic Show for Kid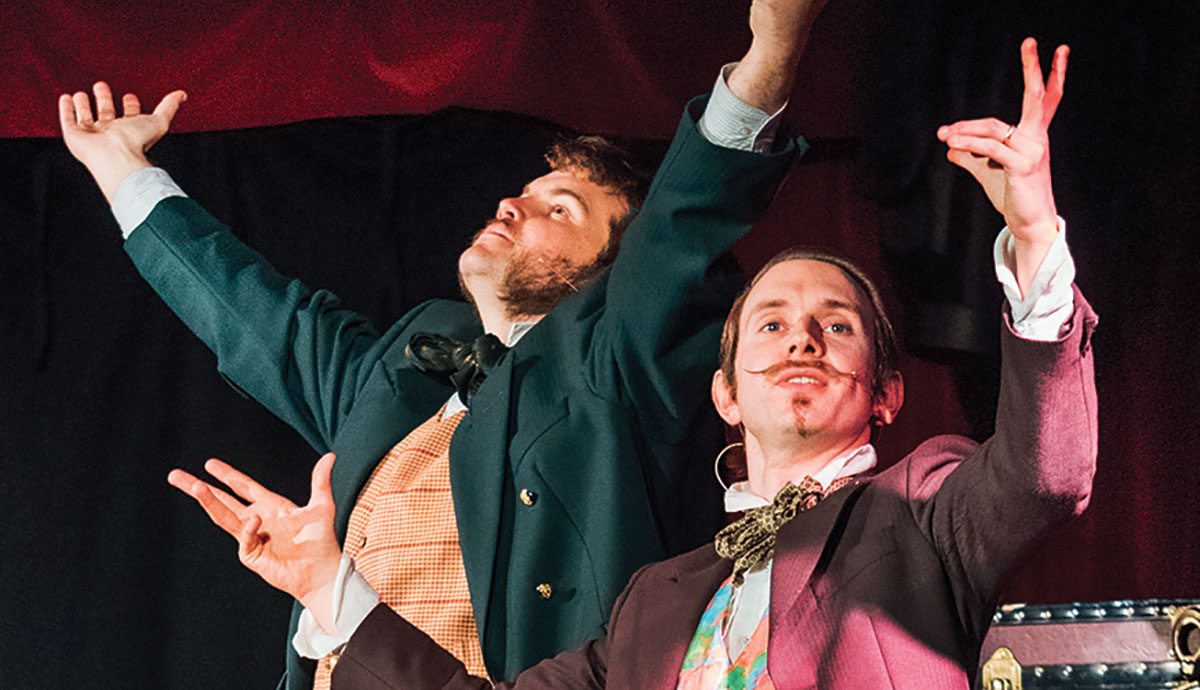 Time travelling magicians Morgan and West present a jaw-dropping, heart-stopping, brain-busting, opinion adjusting, death-defying, mind frying, spirit-lifting, paradigm-shifting, outlook changing, furniture rearranging magic extravaganza!
Witness a mountain of mysterious magic, a hatful of hyper-reality and, of course, a truck-full of tricks and tea. Mixing brain boggling illusion and good old-fashioned tom-foolery, Morgan and West present a show for all the family, where magic and silliness abound! Fun for ages 5 – 105!
Morgan and West will be performing at the Broadway Theatre, Letchworth on Saturday 26th January.