Chef's Hat & Sweet Kebab Workshop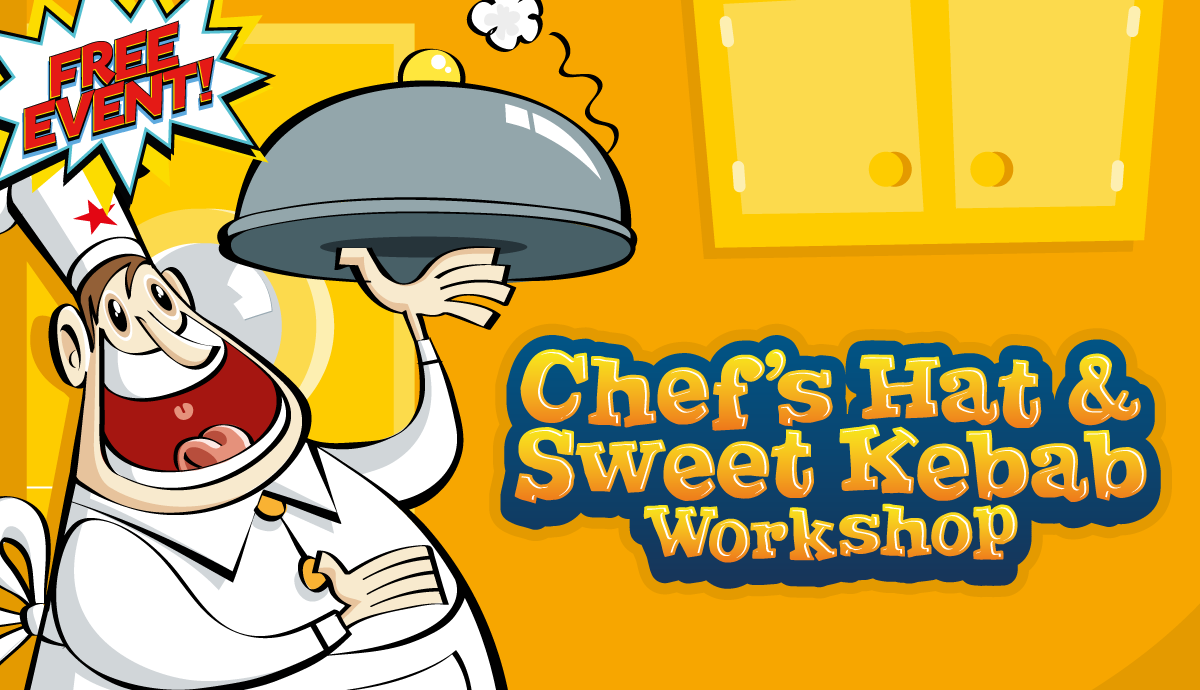 Children can don their thinking caps and design a bespoke chef's hat to take home and keep, using a variety of paints pens and materials.
Following this, mini Mary Berrys and petite Paul Hollywoods can make a simple kebab using sweets, squeezy sauce and sprinkles.
This event runs from 10am to 3pm and is suitable for children of 3 years and over. Trained supervisors will be on hand throughout the event.
NEW Kids' Club Passport to Fun OUT NOW!
Your new – and FREE – Kids' Club Passport to Fun is waiting for you at Specsavers, Boots and Wildwood in Garden Square. Pick up yours and bring it along to each event promoted in the Passport, where you can collect stickers for attendance.
Collect 6 or more stickers and you'll receive a special Kids' Club Super Star reward, which can be redeemed at Specsavers.
To find out more, click here.