Supporting a safe return to our shopping centre
11th June 2020
The Business Secretary confirmed at Tuesday's daily COVID-19 briefing that non-essential retailers can open their doors from this Monday. It now looks certain that shops are on course to resume trading next week. This weeks blog is about our plans for the re-opening of the centre.
While a number of our retailers at Garden Square Shopping Centre have remained open to provide essentials to the local community – we have been working behind the scenes to help facilitate the safe return of all our stores when the time comes. The measures we intend to implement will help ensure that the centre is a safe place to visit.
The reopening
 We understand the anxiety some may feel in regards to going back to work or shopping again – but rest assured; we are doing everything we can to help people feel confident and safe when doing so. Protecting the health of our consumers, retailers and colleagues remains Garden Square's priority.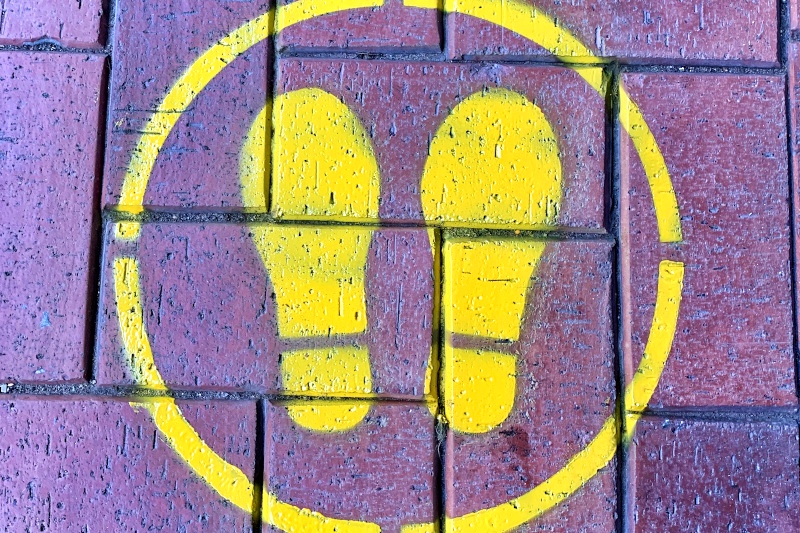 As of Monday the 15th of June; Garden Square Shopping Centre will instate new safety procedures as part of its continuing response to coronavirus. In compliance with the government's new COVID-19 secure guidelines – our space has been specifically adapted.
The centre will be introducing a number of new 'customer protocols', social distancing signage and a 'Keep Left' system on the walkways. There will also be capacity limits for the shopping centre to ensure social distancing remains possible and to prevent overcrowding. The Gernon Road entrance as well as the public toilets will be temporarily closed.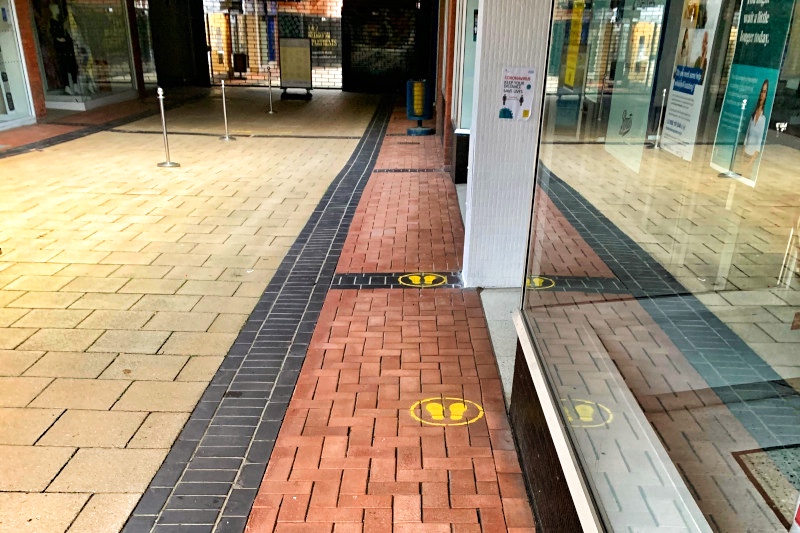 Our guidelines
While our staff are working exceedingly hard to safeguard all visitors – it is important that everyone follows our new customer safety protocols:
Shoppers will be asked to keep to the left hand side and to remain 2 metres apart from others at all times.
A queuing system will be implemented when required to control capacity at each entrance to ensure social distancing can be maintained.
No groups of shoppers outside of family units and carers will be permitted into the centre.
Queuing to enter the centre and shops is only permitted on floor markers where there is safe space to do so. If there isn't, people will be asked to come back later.
There will be no stopping on the malls except when queuing.
Please respect staff and each other. We are all in this together so it's important to remember this is new for everyone and that shopping will now take longer than normal, but by working together and adhering to the guidance provided, we can all shop safely.
Hygiene & sanitisation
To ensure everyone's safety; Garden Square Shopping Centre will be enhancing cleaning regimes and implementing additional personal hygiene measures. The installation of hand sanitation stations at each entrance will allow all shoppers to clean their hands with ease.
We are also working closely with all of our retailers – establishing a regimented cohesion in regards to store policies. Each customer will be encouraged to use contactless payments wherever possible.
Re-opening shops will begin to introduce their own new safety measures to protect you and their staff. These will also include limiting the number of customers that are safely allowed in each store at once – enabling everyone to shop safely.
Keeping you safe
The well-being of our customers and staff is of paramount importance. We understand the severity of the crisis – thus, have gone above and beyond the proposed government guidelines to make Garden Square Shopping Centre a safe environment to shop and work. We ask you all to play your part and your cooperation is appreciated.
Measures will be reviewed on a daily basis and we will actively communicate any changes with you via our website and social media pages. In the meantime; we look forward to welcoming everyone back soon.