Easter Fun
24th April 2019
Over the Easter weekend, there was plenty of eggciting fun to be had at Garden Square.
From cracking craft workshops to shell-shocking shows and eye-opening offers to great giveaways, we were delighted to see so many happy bunnies making the most of the sunshine and our stores.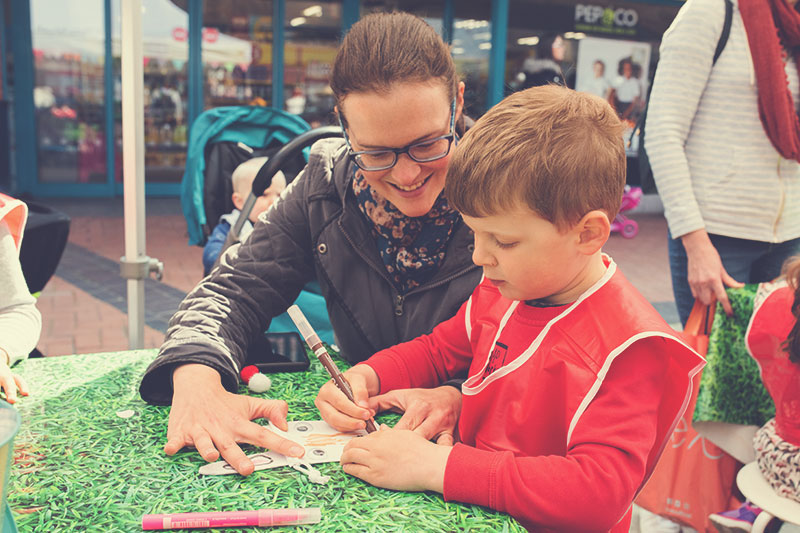 Getting Crafty
Garden Square hosted an Easter-themed craft workshop on Wednesday 17th April, tailormade for little ones of 3 years and over. The craft workshop was hosted by Crafty Crew and gave children the opportunity to try their hand at creative techniques, using specialist and high-quality paints and accessories.
Over 220 children hopped along to the dedicated crafting station on the day to design and decorate drawstring bunny bags to take home and keep, just in time for Easter. All materials were provided, and help was on hand from experienced supervisors.
Attendees gave great feedback following on from their crafting exploits. One parent said: "The team were very friendly, helpful and informative. There were lots of pens, eyes and pom poms available and the children really enjoyed designing a bunny bag. My children love drawing and sticking things!"
Another parent added: "The team were very friendly, polite and smiling. My children always enjoy the craft activities at Garden Square."
Another said: "My granddaughter loved it! Everything was great for us."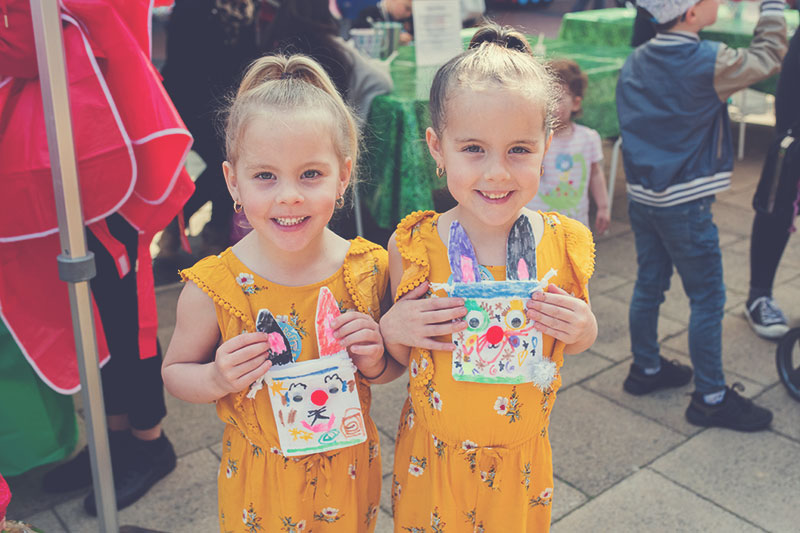 Competition
Garden Square's social media followers were also invited to take part in a competition in association with the event. Followers could guess how many chocolate eggs were in a bowl for the chance to win all the eggs and a £50 gift card for The Works. The total number of eggs was 494 and the winner (with a guess of 500) was Anna Cooper.
Anna is set to collect her prize later this week and said: "I never usually win anything, so I'm happy winning this great prize. Thank you!"

Garden Square's social media pages were swamped with guesses; 458 in total! The competition achieved an organic reach of over 20,000 people, with an engagement rate of 6.5%.
Jack Philbin, Garden Square's Centre Manager, said: "The Easter weekend saw an increase in visitors to Garden Square, due to the eggcellent entertainment on offer and the cracking offers in our stores. We're delighted with all the positive feedback we received over the Bank Holiday weekend and we look forward to hosting more activities and shows over the forthcoming months."
For more details of future events at Garden Square, keep your eyes peeled to our website and social media pages.