Black Friday
21st November 2018
Originating in America, Black Friday is the day after Thanksgiving and marks the start of holiday shopping season.
In recent years, Black Friday has come across to the UK (and other countries) and is now a highly anticipated bargain-bagging occasion. This year Black Friday is celebrated on 23rd November.
Originally celebrated on one day, this day now extends before and after the designated Friday. In the last few years, Black Friday sales have started on Monday of the same week and run until the following Monday – a week long opportunity to get cut-price goodies!
Why 'Black Friday'?
Many high street and online retailers report some of their highest profits on Black Friday. The black element of the name, 'Black Friday', relates to businesses recording their losses in red ink and gains in black. This tradition continues in modern accounting software, hence the name.
Top Shopping Tips for Black Friday
Black Friday deals are often available before Black Friday itself. Check in-store for information and look at websites and social media sites this week to keep abreast. You can follow Garden Square on Facebook and Twitter to keep up to date of offers in our stores.
Deciding what you want in advance is another top tip. You may NOT be able to cover all the stores and may not be able to get ALL the early bird bargains. So, decide before the day what is the most important item that you want.
Give preference to the high value items, as those are the items you'll save most on.
If possible, get together a group of friends and family members to visit to each shop! Each person can go with a list and buy an item for everyone else in the group.
Black Friday at Garden Square
Many of our retailers are offering customers Black Friday deals this week. Here is a selection:
Bonmarché
Buy One, Get One Half Price in-store and online! Plus look out for their MEGA DEALS with a new deal each day. Hurry this offer is for a limited time only so don't miss out. Offers end Monday 26th November.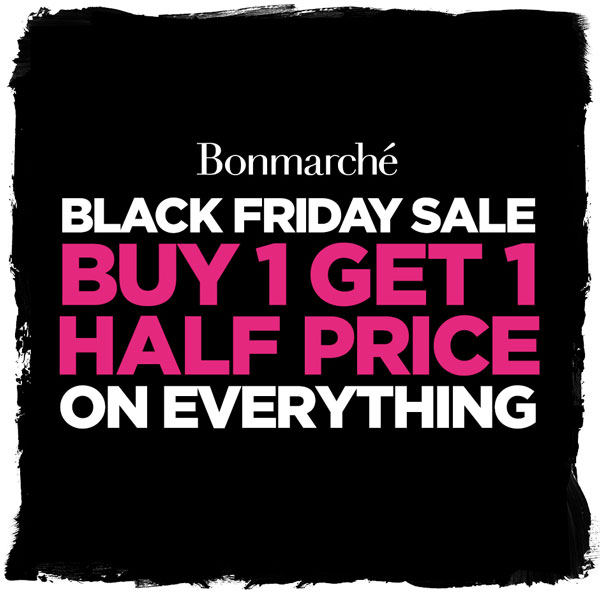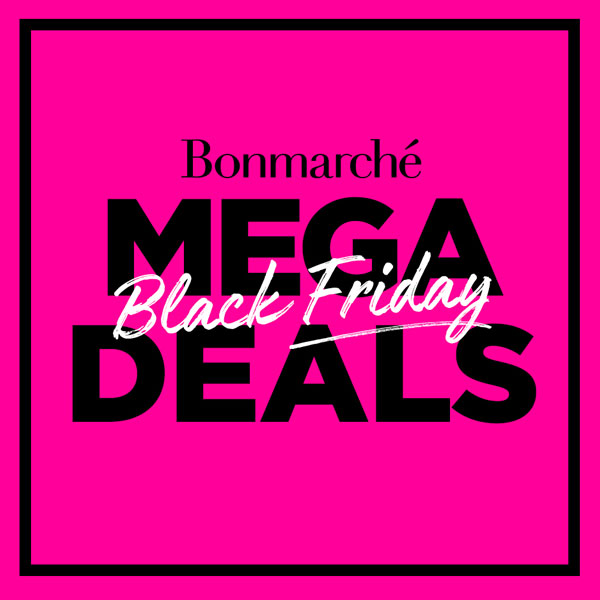 Claire's
Phone Cases: £6 each (while stocks last, excludes character branded products)
Notebooks: Buy One, Get One 50% Off (while stocks last, lowest priced item is 50% off)
Necklaces: 2 for £12 (while stocks last, includes necklaces with an original price of £14 or less)
Reversible Sequin Slippers: £8 (while stocks last)
Initials & Zodiacs: Buy One, Get One 50% Off (while stocks last, lowest priced item is 50% off)
Mega Cosmetic Case: Only £25. Was £45! This also includes a FREE GIFT! (while stocks last)
Win a Magical Vacation! Claire's wants to send you on a magical vacation to Walt Disney World Resort in Florida or Disneyland Resort in California to celebrate 90 years of entertainment from Mickey: The True Original and the original style muse; Minnie Mouse. Simply buy The Minnie Mouse Mystery Ears Blind Bag in-store and you could find the winning ticket for your chance to win!
Dorothy Perkins
Head in-store for the following offers:
All jeans £17 each
Fur coats: £40 each
Selected tops: £10 each
Knits: £17 each
There are also 20% and 30% off offers in-store. Find out more.
F Hinds
Get 15% off everything in-store. Offers ends on 27th November.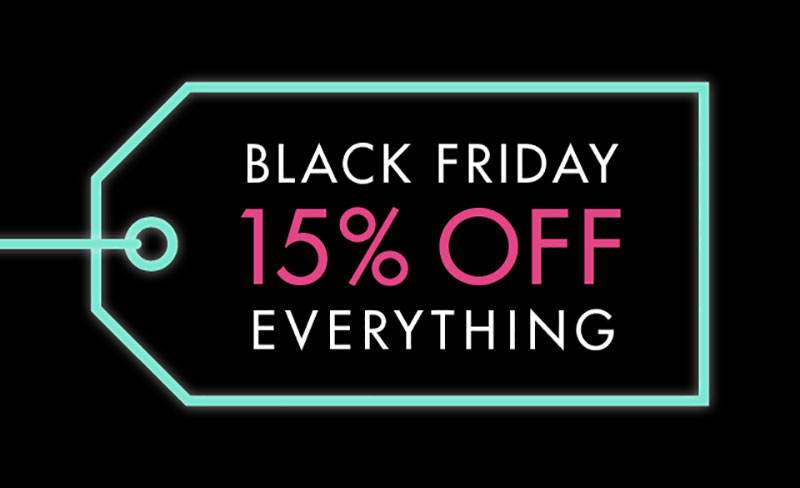 Peacocks
20% off everything in-store from 23rd to 26th November. The store is also hosting a VIP night on Thursday 22nd November from 5.30pm – 6.30pm for family, friends and colleagues who work in Letchworth!
Superdrug
Great savings on lots of products throughout the store, view offers.
The Body Shop
Get 40% off selected items! Plus Get a Beauty Box for ONLY £45 – the contents of which totals £126.50!
The Works
Black Friday has started at The Works! Head in-store and pick up some brilliant bargains including:
Roald Dahl – 5 Fiction Pack: £10 (RRP: £31.95)
A4 LED Lightbox – £6 (RRP: £10)
Christmas Eve Book Box – £6 (RRP: £19.99)
163 Piece Complete Art Studio – £30 (RRP: £109.99)
Gino's Italian Escape: £5 (RRP: £20)
Associated Calendars and Diary Packs: £1.50 (RRP: £3)
11 Peg LED Lights – £2.50 (RRP: £5)
Trespass
Black Friday offers in-store from 17th to 26th November: get up to 75% off!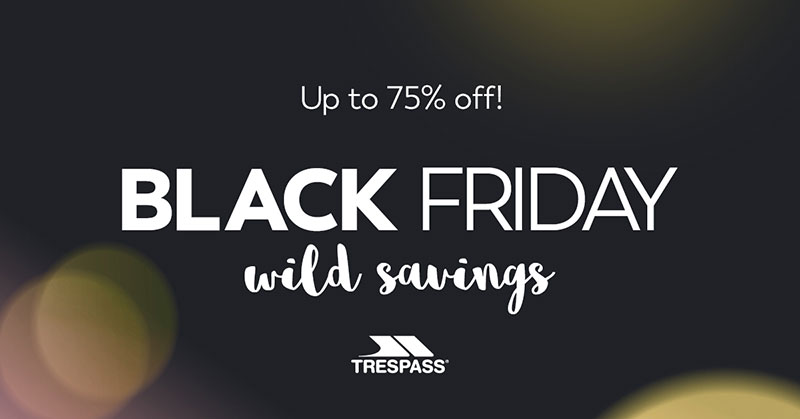 For more details about our stores and their Black Friday promotions, visit their individual store pages on our website or follow us on Facebook and Twitter.